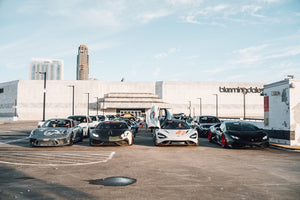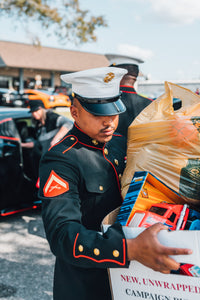 Toys For Tots Rally 2023
Join Gravity Rally Saturday, December 2nd for our 3rd Annual Toys for Tots Rally and Car Show!!
Car owners will drive in support of underprivileged children and arrive with their trunks and frunks full of toys! This is a great opportunity to make a meaningful difference in the lives of children in need this holiday season.
Kicking off our 3rd Annual Toys for Tots Rally at the beautiful Lamborghini Sarasota Dealership we'll enjoy a day of spirited driving with a custom curated driving route and ending at The Joinery Lakeland, FL where we'll drop off toys & enjoy a community car show.Rally requires registration in order to attend. Last year we hosted over 70 rally cars and donated over $30,000 in toys!
Car show is FREE and open to the public located at The Joinery Lakeland, FL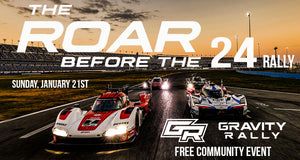 Community Rally to The Roar Before the 24
Join Gravity Rally for a free community rally to "The Roar Before The 24" Sunday, January 21st 2024. We'll start in Orlando, FL and enjoy a curated driving route to enjoy a fun day of race cars. Please submit a request to join this event.
Military Appreciation Rally 2024
Join us March 1st - 3rd 2024, as we set off on another incredible event supporting our military. This event will be a incredible spirited driving event in honor of our military! Proceeds benefit BRCC Fund.  
This event will kick off in Orlando, FL and head north for an overnight stay in Savannah, GA.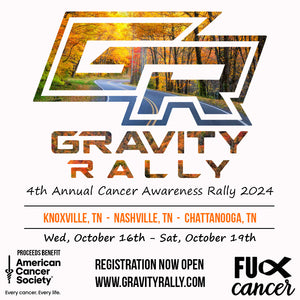 Cancer Awareness Rally 2024
The Gravity Rally family is proud to be hosting our 4th Annual Cancer Awareness Rally with American Cancer Society. This incredible event unites luxury cars, suvs, trucks, and exotic vehicles for the FIGHT AGAINST CANCER! This event is not just driving, but adventures remembered for a lifetime. This event unites people to share memories and stories of people who've beaten cancer, lost a loved one to cancer, or truly want to support an incredible cause.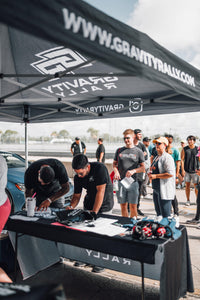 OUR MISSION
Gravity Rally unites automotive enthusiasts for driving and navigational adventures. Hundreds of sports, luxury, and exotic cars will come together each year for some amazing adventures creating life long friends and memories.
Each event we like to partner with a charity in order to give back and promote great causes within our communities. Gravity Rally community has raised tens of thousands for a variety of charities such as American Cancer Society, St. Jude, Wounded Warrior Project, and Toys For Tots, and many others.